About the project
About the project
The national assembly that gathered at Eidsvoll in 1814 consisted of 112 representatives. These representatives, elected by popular vote, were the framers of Norway's constitution. They had travelled from many different parts of Norway, including from as far north as North Trøndelag. Trond Hugo Haugen's photographic work Et riksportrett [English: A Portrait of a Nation] also depicts 112 people. The people here are old and young, men and women, heterosexual and homosexual, ethnic Norwegians and people from ethnic minorities. All travelled to Eidsvoll from different parts of Norway to spend a whole day participating in Haugen's project. A pregnant woman sits looking at the camera, just as her grandfather sat when he modelled for Oscar Wergeland in 1884. Haugen's aim was to show a cross-section of "the people", thereby creating a representative portrait of Norway's population in 2014.
On close examination, we can see that several of the people in Haugen's photograph are imitating the poses of representatives in the original portrait. But in contrast to the original, the podium in front of the assembly is empty, apart from a credit card which is clearly visible on the left-hand edge of the photograph. On the table, which in the original painting is covered in documents, there is only a folded cloth.
In the original painting, completed 70 years after the constitution was signed, Wergeland took considerable liberties with his depiction of the room, his use of props, and the ways in which the representatives are sitting and standing. Viewed from this perspective, Haugen's paraphrase offers a commentary on the original's free interpretation of an historical event, designed as it was to comply with the nationalistic values prevailing in the politics of the time.
By means of his art project, Haugen directs a searchlight onto the fundamental principles underlying modern representative democracy. One of the questions posed by the project is whether the diversity depicted in this portrait of a nation is reflected among the people who actually govern Norway today.
Several of the people in the photograph are from immigrant backgrounds. After the photograph went on display at Oslo S, these participants were described on racist and xenophobic websites as, for example, "enemies of the nation". The fact that these people chose to participate in spite of their awareness that the project might be provocative is a powerful expression of their support for democracy. The principles expressed by all involved in the project stand in opposition to the extreme reactions it provoked.
Related content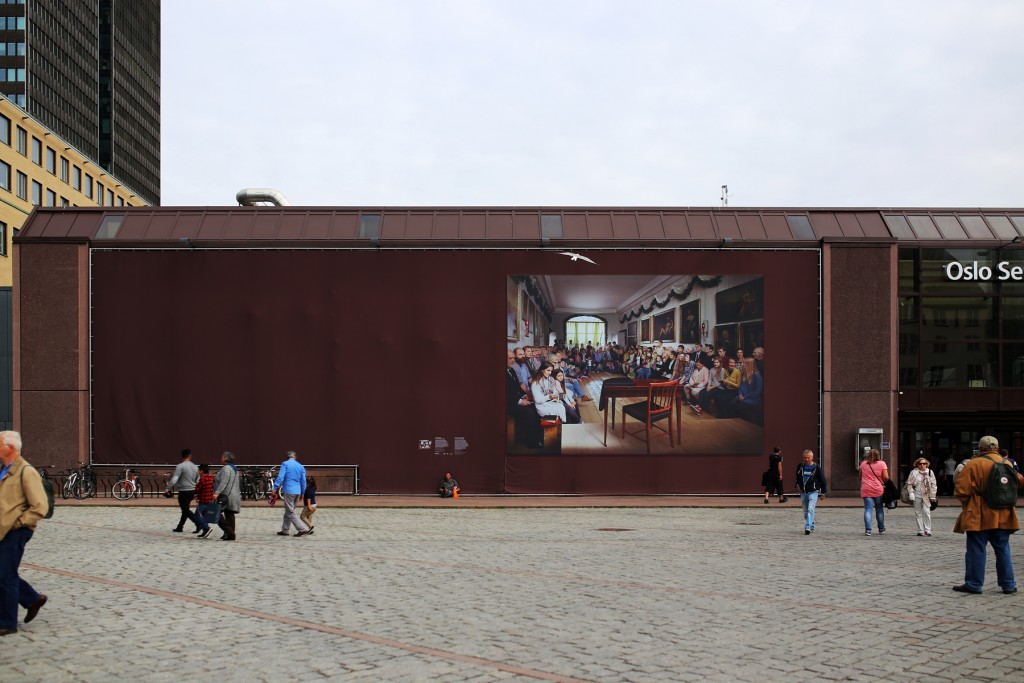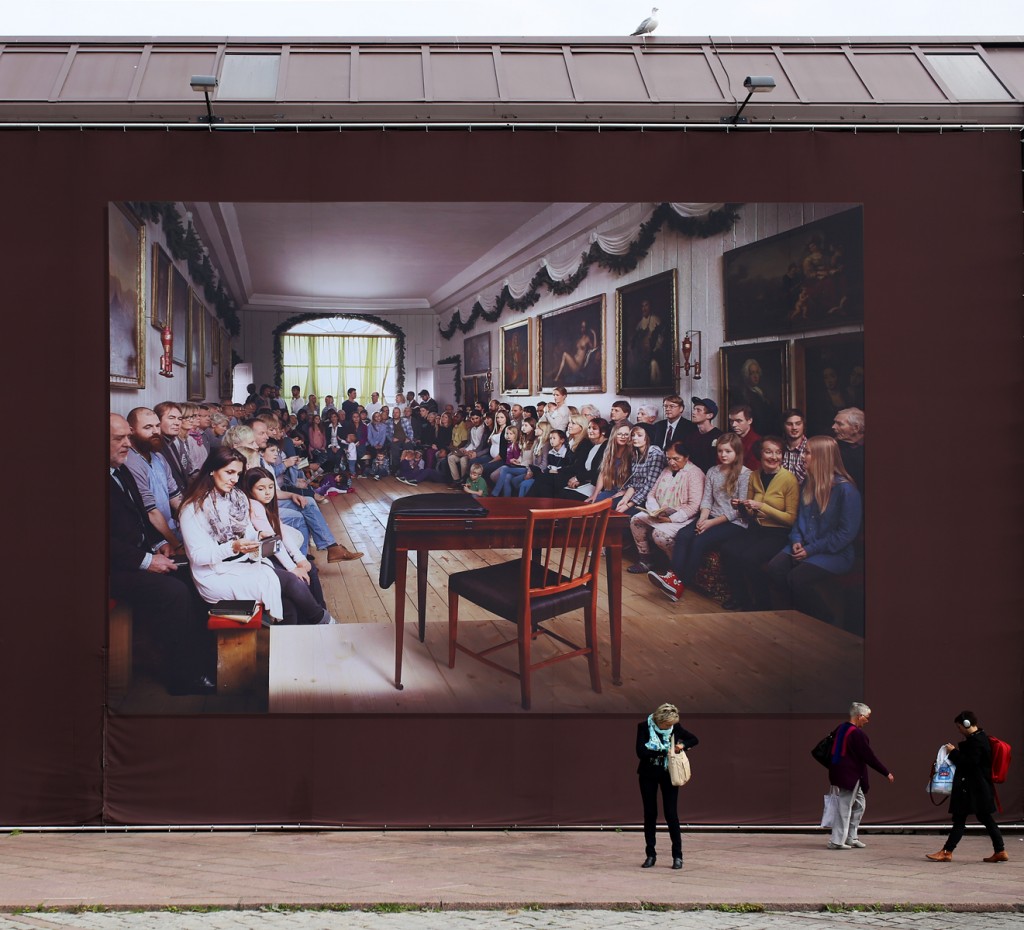 Facts
Facts
Address
Oslo Sentralstasjon, Jernbanetorget, Oslo

Project partner
Eidsvoll 1814
Rom Eiendom
Folk & Film
Postproduksjon
Megaprint
Stiftelsen Fritt Ord

Producer
Akershus Kunstsenter
KORO (URO)

Program
Art scheme for outdoor public spaces (URO)