Critical Issues in Public Art: Grant Kester
The lecture will examine some of the continuities between early modern concepts of aesthetic autonomy and the model of autonomy associated with the emergence of an artistic avant-garde in the late 19th century. Kester examines some of the ways in which this broader model of aesthetic autonomy has constrained research into socially engaged art practice, and offers some reflections on alternative approaches.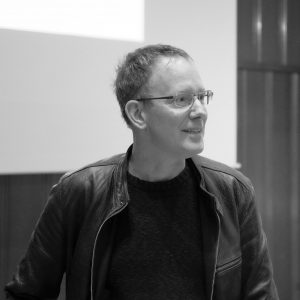 Grant Kester is professor of art history and director of the Ph.D. Program in Art History, Theory and Criticism in the Visual Arts department at the University of California, San Diego He is also the founding editor of FIELD: A Journal of Socially Engaged Art Criticism. His publications include Art, Activism and Oppositionality: Essays from Afterimage (Duke University Press, 1998), Conversation Pieces: Community and Communication in Modern Art (University of California Press, 2004, second edition in 2013) and The One and the Many: Contemporary Collaborative Art in a Global Context (Duke University Press, 2011). He has recently completed work on Collective Situations: Dialogues in Contemporary Latin American Art 1995-2010, an anthology of writings by art collectives working in Latin America produced in collaboration with Bill Kelley Jr. which will be published by Duke University Press in early 2017.
Location
Kristian Augustsgate 23. 8 etg.